NYDIA CARDENAS
I like to say I'm employed by the Universe. It's a phrase and sentiment my coach and mentor Dr. Melissa Peet taught me. I met her in 2015 in the last few months of my MBA and it changed my life. Receiving coaching has directly impacted my ability to feel in alignment with my purpose and strengths, to more quickly flip myself into an energy-filled place and to experience critical mindset shifts to unlock my own potential.

Seeing the impact it was having in my life, I began offering coaching to anyone who would take me up on it. I even sat at coffee shops in Detroit and LA with a "Free Life Coaching" sign. As I worked to become a better coach, I read many personal development books and have seen how it is another system and industry that is centered around the white experience and is inaccessible to many. Right now in this moment, the Universe is employing me (and others) to change that, which is why I've launched this coaching practice. What fuels my spirit the most is sharing the transformative tools I've learned with others seeking to be aligned with their purpose & values.

Tambien ofrezco coaching en Español.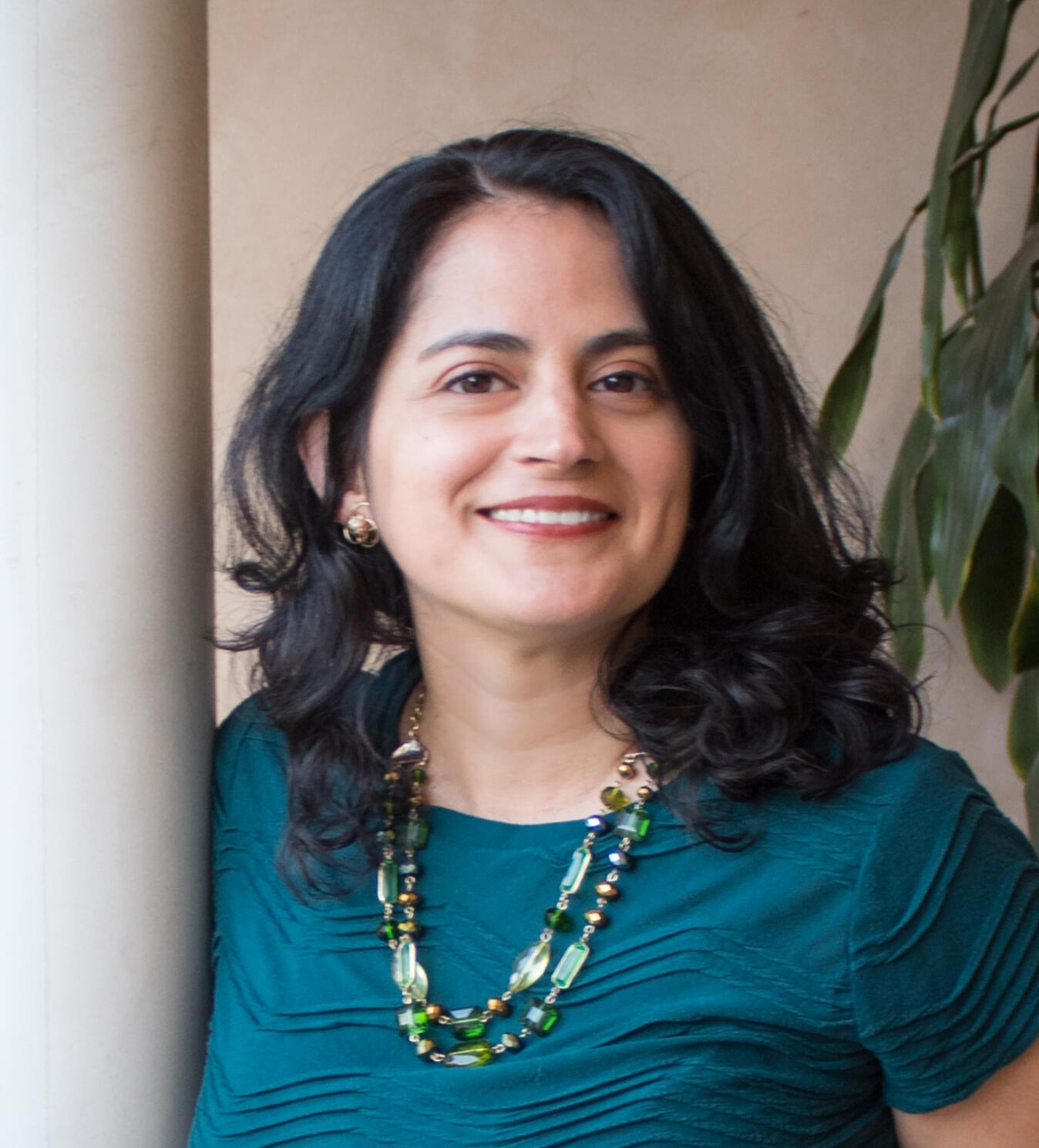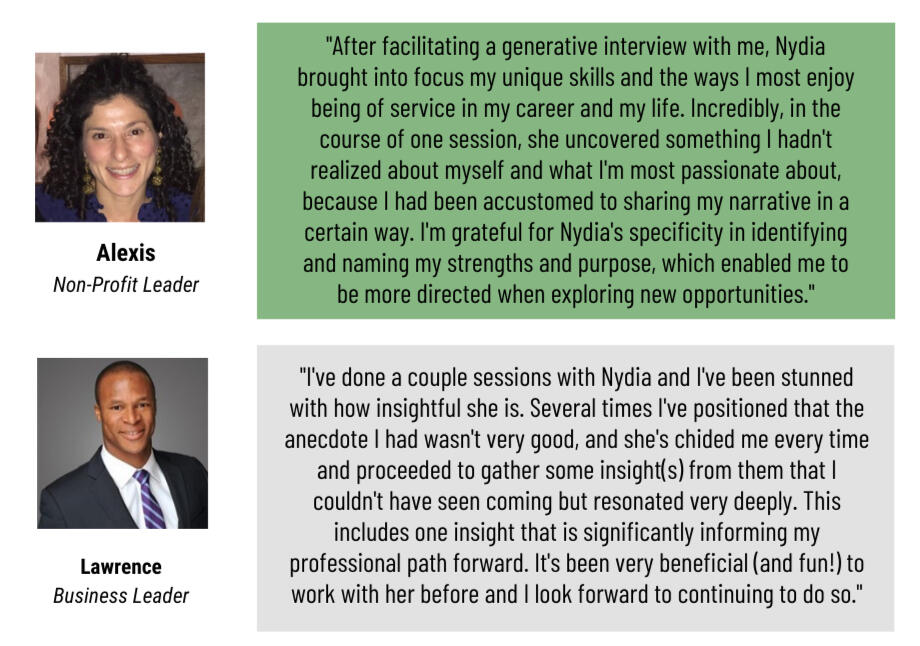 Work
My methodology is centered around using your lived experiences and cultural context to develop actionable insights. I work with individuals and organizations.

Sample Coaching Topics

-- Determine your strengths and how you want to influence the world
-- Understand the conditions that bring out your best
-- Identify what flips you into action to reach your goals
-- Feel confident more often and moving through "Imposter Syndrome"
-- Establish a personal framework to make yes or no decisions more quickly and with your values and energy's best interest in mind
-- Know what fuels your energy and how to be energetically well-resourced more often
-- Nothing above resonates. What else do you want to work on?

YOUR LIVED EXPERIENCES HAVE ALL THE INFORMATION YOU NEED TO GROW. LET'S UNPACK THEM TOGETHER.
About
I operate with a core belief that our potential is interconnected. I cannot live out mine if you aren't living out yours. I have experienced the difference in my own productivity and happiness when in environments that bring out my best and ones that do not.

That is why, while earning my MBA, I trained in Generative Coaching and was a Fellow in the Center for Positive Organizations. These experiences hooked me on coaching and culture change. I know how to identify learning priorities based on individual and organizational goals and design processes and curriculum that meet people where they are and support their learning journey. I have a breadth of experience working in the social and private sectors at startups and established organizations. I hold a BS in Mechanical Engineering from Stanford University and an MBA from the University of Michigan.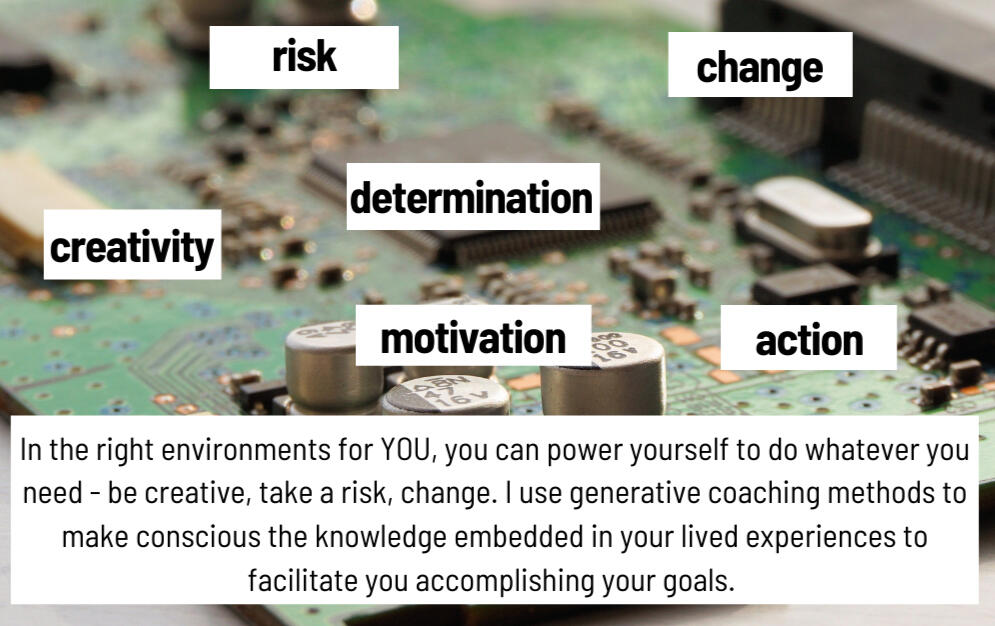 Contact
Interested in learning more about how coaching can help you? Submit your contact info and we will schedule a complimentary 20-minute call to explore your needs.